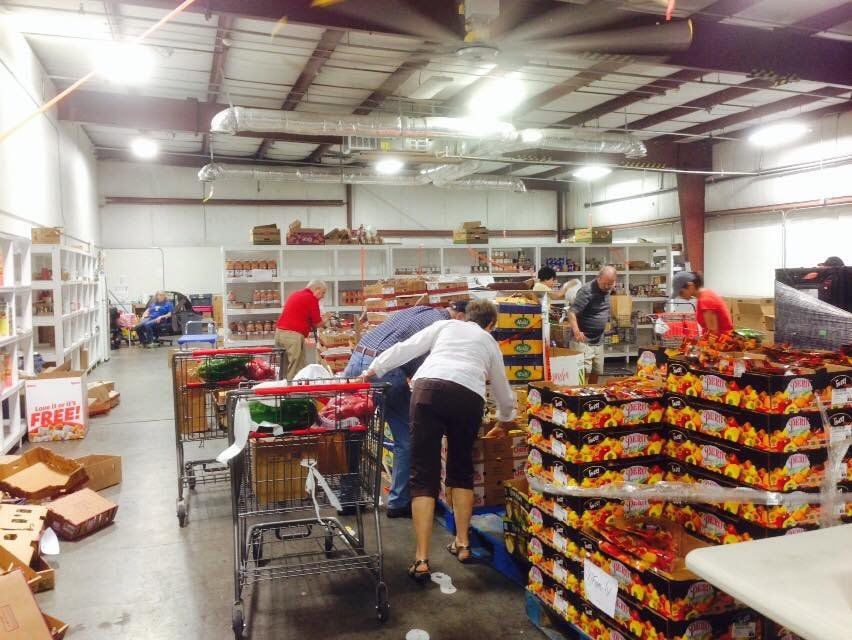 A major Bartlesville food ministry announced this week it will become part of Tulsa-based Catholic Charities of Eastern Oklahoma.
Mary Martha Outreach, which distributed 4.5 million pounds of fresh food and produce to needy people last year, will merge with Catholic Charities in January, said Mark Haskell, vice chair of the outreach for Mary Martha Outreach.
Haskell said the decision to join Catholic Charities was precipitated by the retirement of Jamie Wood, executive director and one of the original founders of Mary Martha Outreach.
"We were looking for someone with a similar vision, and Catholic Charities seemed like a perfect fit," he said. "We have a similar mission: to serve those in need.
"The overall goal is to keep Mary Martha Outreach sustainable for a long time. Catholic Charities knows how to run a distribution service like this," Haskell said.
Wood said she was "so happy that this compassionate organization is taking over the helm. I have full confidence that their leaders' hearts are passionate and grounded in faith and love."
Founded in 1998, Mary Martha Outreach distributes food, primarily fresh produce, directly to people in need and also through several dozen other nonprofit agencies in the area.
The ministry's 150 volunteers also help families with clothing, haircuts, diapers, household items and furniture.
Haskell said most of the food is donated by the Walmart Distribution Center just south of Bartlesville.
"As soon as they declare food a surplus, they call us. In 45 minutes our refrigerated truck pulls up to pick it up."
He said the food goes to the ministry's center in Bartlesville, where it is distributed over a five-county area.
Last year the ministry operated on a cash budget of about $400,000 and received food valued at $2.5 million.
Mary Martha Outreach is the third-largest food ministry in the state, after food banks in Tulsa and Oklahoma City, Haskell said.
Under the new agreement, the ministry's nonprofit corporation will be dissolved and it will be legally folded into Catholic Charities.
It will be renamed Catholic Charities doing business as Mary Martha Outreach.
It will continue to serve the same people, counties and agencies. Money raised in Bartlesville will stay with the ministry, including funds raised through the United Way.
Its board will become a local advisory board, and Haskell will be a member of the Catholic Charities board of governors.
Joe O'Connor of Catholic Charities will become interim director and will oversee the hiring of a permanent director.
Catholic Charities recently changed its name from Catholic Charities of the Diocese of Tulsa to Catholic Charities of Eastern Oklahoma.
"Our plan is for every person in our diocese to be within 75 miles of the help they need," said Deacon Kevin Sartorius, executive director.
"We must be present where the people are in need. Our expanded presence in Bartlesville is a step toward this goal."
The mission of Catholic Charities is to be Christ's merciful love to those who suffer, he said.
Last year, 60,000 people benefited from Catholic Charities' 14 programs, some 80 percent of them non-Catholic.
Most programs are offered at the main campus at 2450 N. Harvard Ave.
Bartlesville food ministry joining Catholic Charities in Tulsa | Lifestyles | tulsaworld.com